Kristen's eNewsletter No. 2: Early bird reviews of Australian Eagles
Hallo again
It is just over two weeks until the release of Australian Eagles and I am getting excited!
I finished signing and numbering all the copies (I had help) and they are with Barrallier Books now.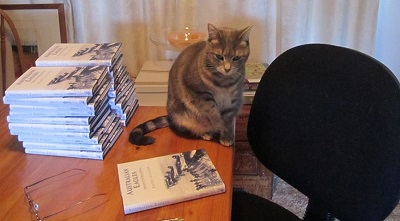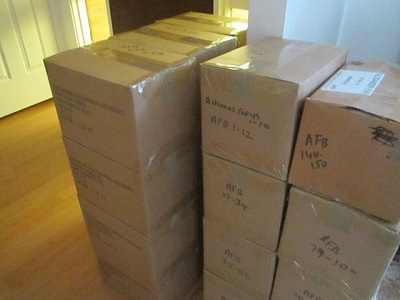 The advance copies have been posted to family and friends of 'my' six pilots and Alexander Fax Booksellers hope to start receiving stocks within the next week.
David will start posting out as soon as possible, in strict order of receipt of payment details. If we don't already have your payment and address details on file, we will get in touch soon.
Although the book has not yet been released, the reviewers have their hands on it already and there has been some very positive feedback.
The first review appeared in the most recent issue of Flight Path and was reprinted in Wings.
You can see the full Flight Path one at
http://kristenalexanderauthor.blogspot.com.au/2013/05/early-bird-review-...
But if your eyes are not the best, here is a salient par from Owen Zupp's perceptive assessment:
'And yet in seeking out the personalities behind the service numbers, Kristen has also thoroughly researched the operational truths. From personnel files to squadron records and log books, the timeline of the battle is clearly established. This book is thoroughly researched on a number of levels and the role of each young man's daily life is described to a backdrop of combat operations. There are dogfights and close calls, but there is also time for humour and reflection. These are young men caught in between their vitality and mortality. Australian Eagles offers a wonderful blend of history and humanity.'
And the final line
'To the boyish faces staring out from the photographs upon the page, Kristen's words have breathed new life.'
Neil Follett from the Aviation Historical Society of Australia emailed the other day to advise he would be including a review in the Society's September newsletter. He told me:
'I really enjoyed the read and your in depth research shows ... I will certainly recommend it'.
On 6 June I was interviewed by Richard Stubbs of ABC 774. You can download the interview at:
http://blogs.abc.net.au/victoria/2013/06/australian-eagles-battle-of-bri...
Here are just a few of the great things he had to say:
'Done herself proud'
'Investigative writing and also emotional writing'
'I found it terribly moving'
'Clearly you've done some research to make these people come alive again'
'A meticulous researcher and a very good writer'
'This is a wonderful book'
I am trying not to get a big head!
Presales are going well and we have just about sold out of our initial order (150 copies). Judging by the early comments, I think we will be increasing that order soon! Those 500 signed and numbered copies won't last.